Polishing
According to the customer's wishes and requirements, we will develop the mold cavity for various surface levels – from polishing under chemical patterning or plating to high or mirror glosses for optical parts of lighting technology.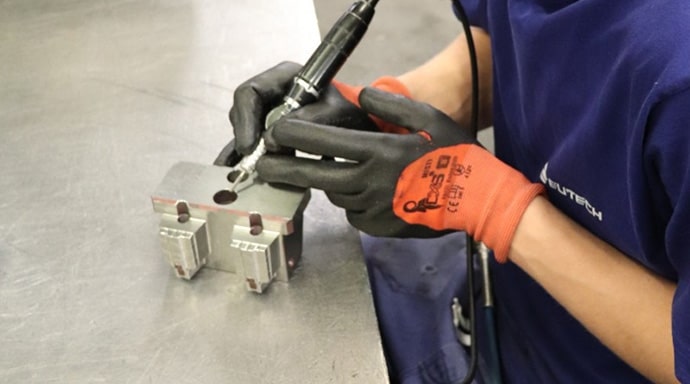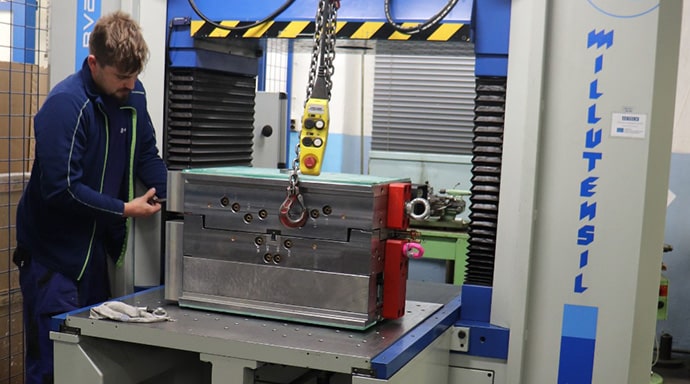 Showering
With the help of a shower press, we can productively and efficiently match the dividing plane of the mold and thus achieve minimal optical traces on the final molding.
Production of electrodes
Three-axis high-speed machining center specially adapted for machining graphite electrodes, including a laser gate for tool inspection, covering of measuring and drive elements and a closed workspace exhaust circuit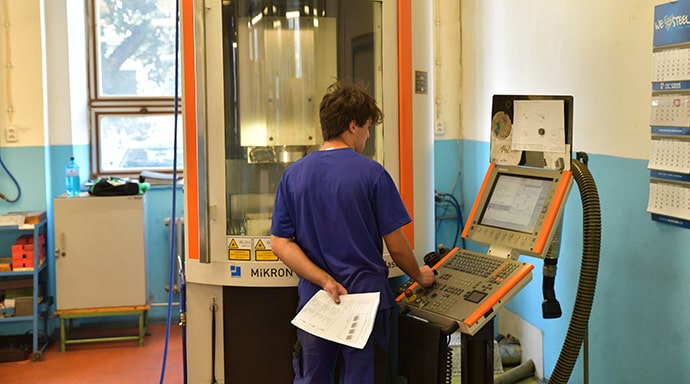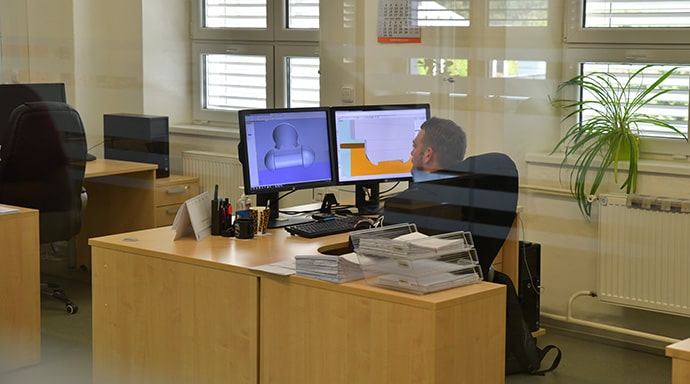 Construction and technology
Experienced and highly qualified construction technology department, working with systems:
CAD software: Solidworks, Rhinoceros
CAM Software: HSM Works
CAE software: if interested, we provide plastic injection analysis using Cadmould 3D software
Processed data formats: step, igs, x_t, dwg, dxf
CNC machining
We are equipped with three three-axis machining centers for machining, which operate in the spindle speed range of 10,000 – 14,000 rpm. If we need to achieve a high quality of the machined surface, we use accelerating heads to reach up to 80,000 rpm.
In the field of non-chip machining, we have three electro-erosive gouging machines and an electro-erosive wire cutter, including a drill for nailing starting holes.